Welcome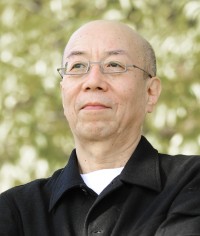 With a history of 132 years (founded in 1880), Kyoto City University of Arts is the oldest art university in Japan. The university has produced many artists who have gone on to become leading figures in both Japanese modern and contemporary art. This year, the Faculty of Music celebrates its 60th anniversary. The faculty has produced numerous highly talented musicians who have made an impact at an international level.
To follow in such illustrious footsteps, our students need to be very highly motivated. The education system here is tailored to the needs of students by focusing on intimate small group interaction and making full advantage of the guidance our excellent teaching staff offers. Kyoto City University of Arts provides a unique and unparalleled environment in which students can discover their full potential.
Kyoto, renowned worldwide for its fascinating history and its rich cultural traditions, is a major asset for our students. Not resting on past glory, Kyoto remains a dynamic city with an innovative and creative atmosphere, and is a springboard for contemporary art. Students will encounter both the traditional and contemporary aspects of Kyoto on a daily basis. This is an invaluable experience for students who wish to study the arts.
It is necessary that public institutions adapt to remain relevant in contemporary life. Recent administrative reforms, while maintaining the support of the city of Kyoto, have resulted in a newfound independence for the university. Going forward, the university is primed to retain the support of the city, and its position as the standard of excellence in art education in Kyoto. While continuing to pay attention to mainstream art education, our university has also taken innovative steps such as: sharing the results of our unique education and research, supporting student careers, developing graduate courses, implementing the archive research center project, and improving the entrance examination system. The support and cooperation of the citizens of Kyoto is crucial to the success of these projects.
Universities are meeting places for people with common interests. In this environment, young aspiring artists support and encourage each other, even as they also sometimes compete. Such an atmosphere is invaluable for the young art student. The teaching faculty here are not only teachers and role models, but also people who can share in the students' successes and challenges.
Now, more than ever we see our university as a creative center for culture and the arts and envisage an even brighter future ahead.

Kiyokazu Washida
President of Kyoto City University of Arts